The only way to create a representative union catalogue of early modern learned correspondence is through scholarly collaboration as broad based as the Republic of Letters itself. There are many ways to get involved in the ongoing development of EMLO, including by participating in one of our Events or joining our Team. However, these are the principal methods through which repositories, research projects, scholars, students, and other interested parties can join in with the population and development of our catalogue…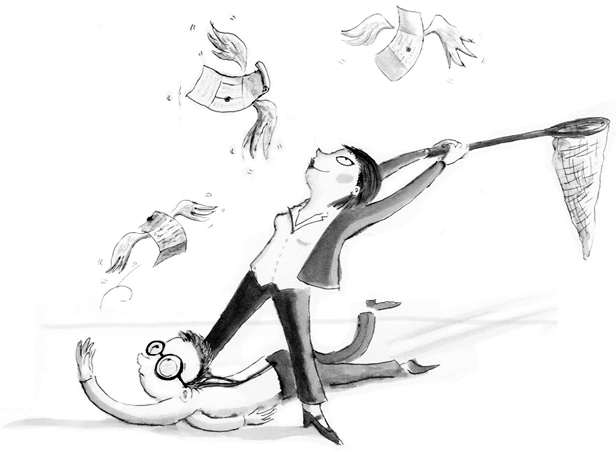 Institutions & Repositories
We are especially keen to cultivate additional relationships with libraries, museums, and archives with significant epistolary holdings: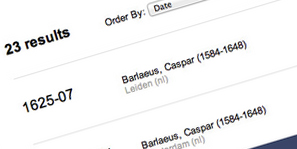 Expose an Online Catalogue
A number of major repositories have already agreed to share existing digital records with EMLO (via linked exports or machine readable endpoints), thereby increasing the discoverability of their resources and putting their collections prominently on the emerging map of the early modern Republic of Letters. We are eager to discuss prospects for adding additional data of this kind to this growing union catalogue.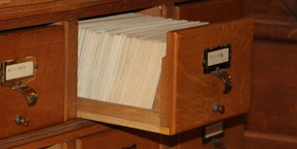 Digitize an Existing Catalogue
Many catalogues of letters – like the Bodleian's Index of Literary Correspondence – still exist as hard copy hand lists or analogue card catalogues. We are happy to advise about how such catalogues can be inexpensively scanned, keyed and converted to a digital form, and then passed to EMLO for standardisation and merging with existing records.
Librarians and archivists interested in pursuing such discussions are warmly invited to contact the Project Director.
Scholars & Research Projects
It's a busy time for scholarly enterprises around letters, and we'd like to involve them too: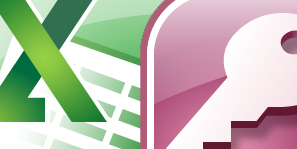 Share a Private Database
Scholars in the field of correspondence routinely generate extensive card files, checklists, spreadsheets, or databases of letters with which they have worked intensively, often as a by-product of their core research. A central purpose of EMLO is to provide a permanent, open-access repository in which such valuable resources can be shared and manipulated, and their authorship permanently acknowledged. Data contributed in this way will also benefit from the analytical and visualisation tools under development.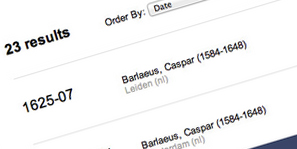 Share a Public Database
Epistolary research projects increasingly have online databases – or even full scale digital editions – of discrete correspondences among their schedules of deliverables. As with library catalogues above, we would be pleased to help disseminate these by including metadata from research collections in EMLO, either by means of a linked export or a machine-readable endpoint.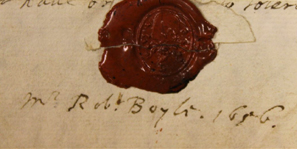 Create a New Database
We'd also like to place EMLO tools, workflows, and interface at the disposal of scholars with cataloguing ambitions. Such projects might be initiated either by collections wishing to experiment with crowd-sourcing the creation of epistolary metadata, or by academics wishing to create inventories of particular corpora. A few small initiatives of this kind can be funded by our EMLO Digital Fellowship scheme (see below). For larger initiatives, contributing scholars have already begun successfully applying for EMLO spin-off funding to catalogue collections close to their hearts.
Scholars, research projects, and collections interested in pursuing discussions around new cataloguing projects should get in touch with the Digital Project Manager. If you have an existing database you would like to share (public or private), please tell about it using our Database Description Form.
EMLO Digital Fellowship Scheme
We are committed to experimenting with many different ways of populating EMLO. One plan is to link more comprehensively to the rich resources of the Corpus Epistolicum Recentioris Aevi (CERA). Another is to link to other out-of-copyright printed editions of seventeenth-century learned correspondence available online. A third is to enrich the metadata of key correspondences currently lacking information on key fields. A fourth is to digitize small corpora of correspondence for intensive cataloguing on EMLO. In order to jump-start this work, we have set aside resources to create a distributed community of EMLO Digital Fellows. These funds will be used especially to help doctoral students, early career academics, and independent scholars working extensively with relevant correspondences, and to fund relatively routine work being undertaken under the supervision of established experts.
If you would like to work with us in any of these capacities, our Project Manager would be happy to hear from you!